Went back to the Tongariro River again to chase trouts. Had a good couple hours a few weeks ago so I thought I'd give it another go. It's not really my style of fishing per se, but it's fun enough. I'm more of a spot, stalk, cast kinda guy where as this is a chuck heavy nymphs into deep pools kinda place. The fishing wasn't anything to write home about (ha), but it was enough to keep me interested. I got a bit of advice as to where to catch browns (I'd trade a dozen rainbows for a single brown) so that's where I spent most of my time. Being primarily a rainbow trout fishery, I was quite satisfied getting two browns. They weren't legendary double digit Taupo run trophies, but I ain't complainin'.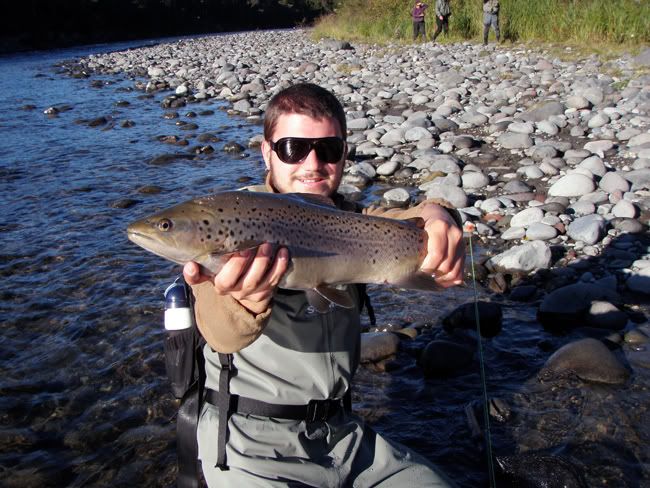 Dawn break and dusk saw me chest deep in the river chucking flies. Duck season just started, so I was fortunate enough to have an alarm clock in the form of a shotgun shell exploding each morning.
Provisions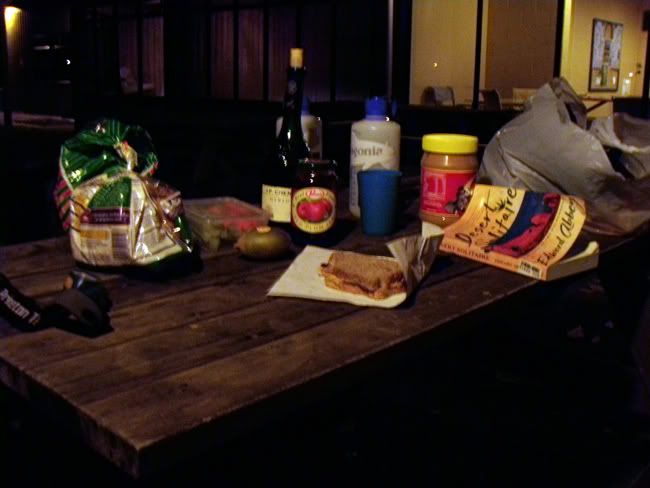 I eat lots of PB&J's. Too many, probably. After six or seven meals in a row I get a bit tired of them. In the end it works out though. The scenery and experiences more than make up for my food woes.
Cookie cutter rainbow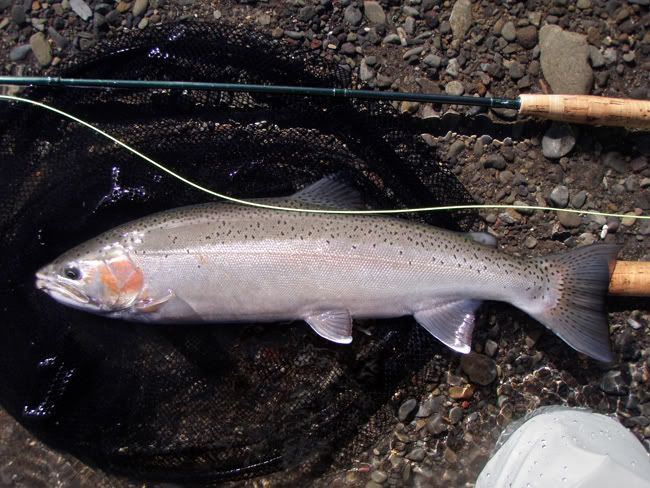 I caught a bunch around this size, about 20". I think I was getting comparably lucky, as I didn't see too many others catching. The trick was the power mend!
Back in Stratford now. Not sure where to next.